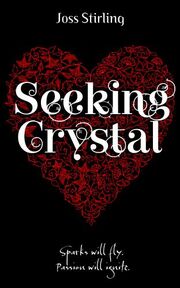 The third installment in the Benedict Series written by Joss Stirling. The book is from Crystal's point of view as she tries to save the soulfinders of the Benedict family from a powerful enemy.
Crystal and Diamond Brook are in Denver, Colorado for a Savant conference. As they make their way back to their hotel, they are mugged but are rescued by Trace Benedict, as he helps Diamond up, they connect and realize that they are each other's soulfinder.
Ad blocker interference detected!
Wikia is a free-to-use site that makes money from advertising. We have a modified experience for viewers using ad blockers

Wikia is not accessible if you've made further modifications. Remove the custom ad blocker rule(s) and the page will load as expected.